Potholes fixed
As of 7/23/09, the large holes in the road around Meadow Lake in Flushing Meadow Park have been fixed. It appears that if years of writing and calling the city have no effect, writing to blogs and local newspapers may get the government to do something. The government is there to serve the people. At least that's how it is supposed to be.

Thanks to Queens Crap and the Queens Tribune.

articles they printed -
Queens Crap - June 30, 2009 - A Hole of a Problem at Flushing Meadows

Queens Tribune - July 8, 2009 - Pothole Fix Is On Its Way

Queens Crap - July 12, 2009 - Flushing Potholes Get Attention


Here is an email I got from the parks dept:

July 13, 2009

Dear Mr. Do

Thank you for your letter concerning Flushing Meadows Corona Park. I am pleased to say that the condition you report has been repaired. The potholes in question are a more complicated type of pothole, in that they required more than just filling. We needed to address a water flow issue that if not addressed, would have likely created the same situation again. We have completed the drainage project as well as the grading of the adjacent area to discourage the pooling of water on the site, which worsens potholes as they develop. We are very happy that the area is now passable. We invite you to come see the improvements, as well as the tiny cattail marsh that is now visible after having had invasive reeds removed from its perimeter. If you have any further questions, please contact Matt Symons, Park Manager at 347-386-8032.

See you in the park!

Sincerely,

Estelle Cooper
Assistant Commissioner, Queens Parks



Here are some pictures I took of the fixed road: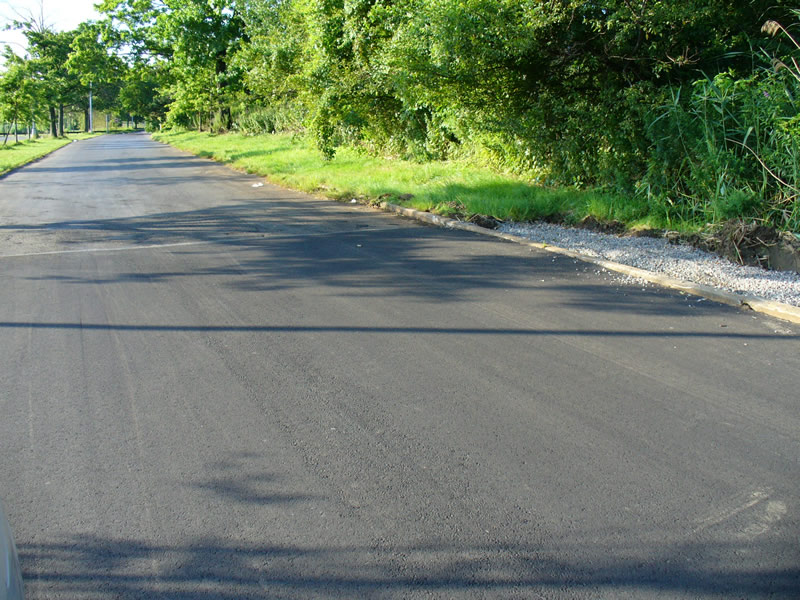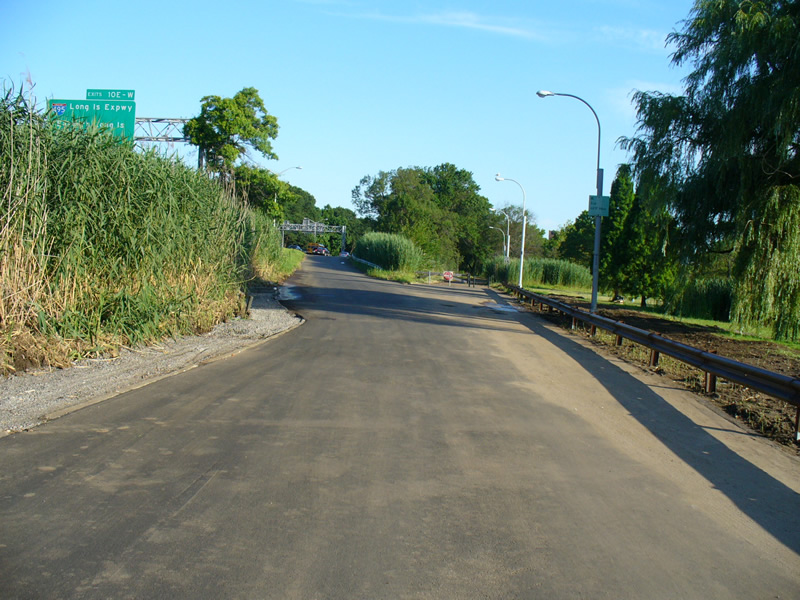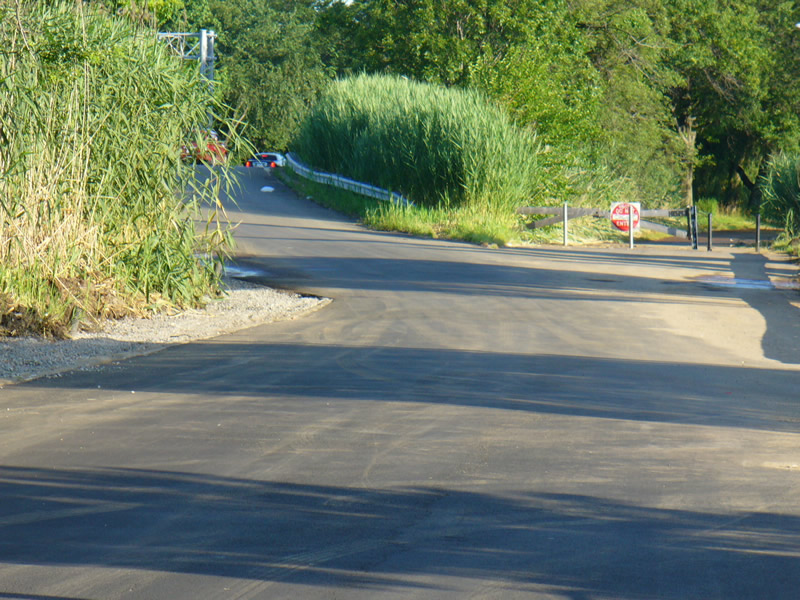 This may be the adjacent area she was talking about: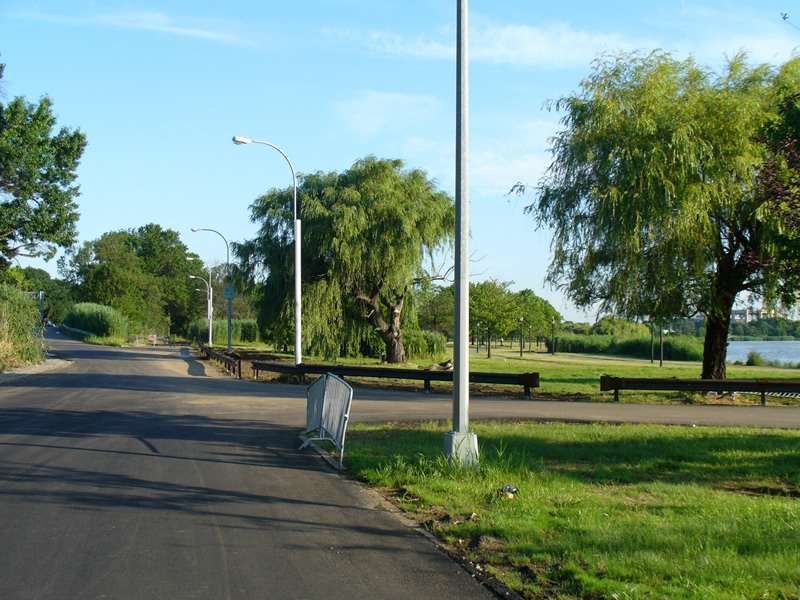 The original thing I posted is below-


---
Ridiculous potholes in Flushing Meadow Park
There are bad potholes in Flushing Meadow Park in Queens that have been there for years and no one will fix them. I have been calling 311, speaking to people in the Dept. of Transportation and parks dept. but no one will do anything about them. These are horrible holes, and can do major damage to cars. Hundreds if not thousands of cars use this road every day.The holes are on Meadow Lake Road West, right before the entrance to the Grand Central Parkway.
You can see the locations of these potholes on these maps.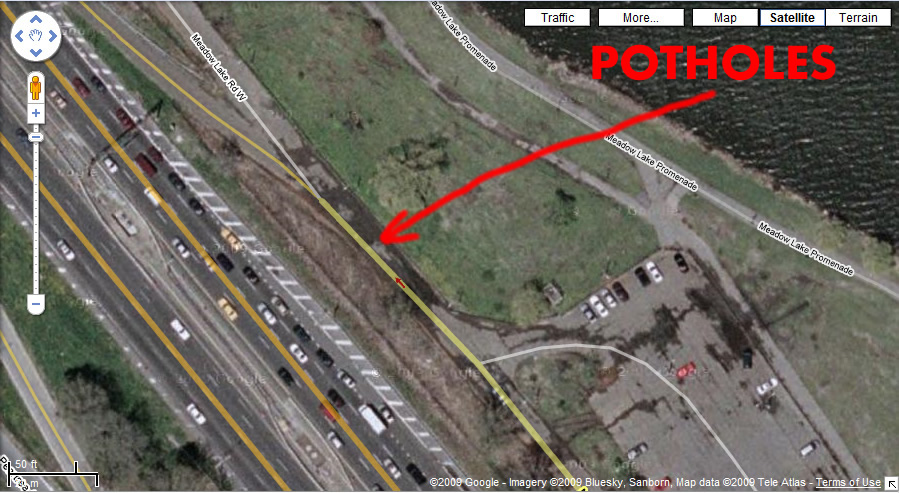 Here are some pictures of the holes.